Η ταινίες και σειρές θα επανέλθουν μετά το Πάσχα έως τότε.... Καλή Ανάσταση σε όλες και όλους με αγάπη υγεία και πλέον άπειρη υπομονή!
Video Sources
68 Views
13 Reasons Why – Δεκατρία γιατί: 2x7
The Third Polaroid
Alex blows up at Bryce. Someone blackmails Marcus. Clay testifies about a night he and Hannah spent together. Jessica experiences a flashback.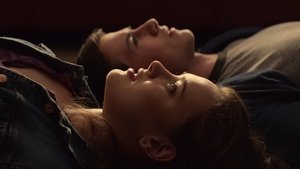 May. 19, 2018
Η ταινίες και σειρές θα επανέλθουν μετά το Πάσχα έως τότε.... Καλή Ανάσταση σε όλες και όλους με αγάπη υγεία και πλέον άπειρη υπομονή!