Η ταινίες και σειρές θα επανέλθουν μετά το Πάσχα έως τότε.... Καλή Ανάσταση σε όλες και όλους με αγάπη υγεία και πλέον άπειρη υπομονή!
Video Sources
92 Views
Mr. Mercedes: 1x7
Willow Lake
As Hodges helps Janey through a difficult time, their connection deepens. Realizing he still needs their help, Hodges brings Jerome and Holly back into the investigation. Deborah confronts Brady with her concerns.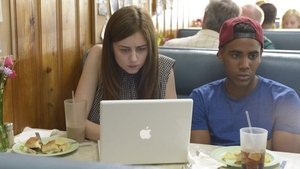 Sep. 20, 2017
Η ταινίες και σειρές θα επανέλθουν μετά το Πάσχα έως τότε.... Καλή Ανάσταση σε όλες και όλους με αγάπη υγεία και πλέον άπειρη υπομονή!