Η ταινίες και σειρές θα επανέλθουν μετά το Πάσχα έως τότε.... Καλή Ανάσταση σε όλες και όλους με αγάπη υγεία και πλέον άπειρη υπομονή!
Video Sources
86 Views
Mr. Mercedes: 1x9
Ice Cream, You Scream, We All Scream
Jerome and Holly tell Hodges their concerns about the Mercedes Killer. Tensions continue to escalate between Brady and Robi. As details about the investigation emerge, Hodges, Pete, and Izzy close in on their suspect.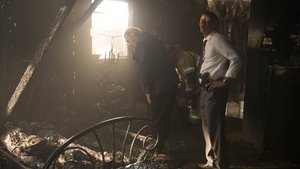 Oct. 04, 2017
Η ταινίες και σειρές θα επανέλθουν μετά το Πάσχα έως τότε.... Καλή Ανάσταση σε όλες και όλους με αγάπη υγεία και πλέον άπειρη υπομονή!