10 Cloverfield Lane
Monsters come in many forms.
Mar. 10, 2016
USA
104 Min.
PG-13
Synopsis
Μετά από αυτοκινητιστικό ατύχημα, μια νεαρή γυναίκα βρίσκεται σε ένα υπόγειο σπιτιού. Αυτό που φοβάται είναι ότι την έχει απαγάγει κάποιος μανιακός με την επιβίωση, ο οποίος όμως της λέει ότι έσωσε τη ζωή της και μια βιοχημική επίθεση έχει καταστίσει την έξω ατμόσφαιρα μη βιώσιμη. Χωρίς να είναι βέβαιη για το τι να πιστέψει αληθινά, η κοπέλα αποφασίζει να δραπετεύσει, ό,τι κίνδυνοι κι αν την περιμένουν έξω.
Waking up from a car accident, a young woman finds herself in the basement of a man who says he's saved her life from a chemical attack that has left the outside uninhabitable.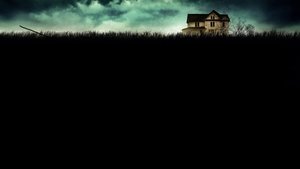 Original title
10 Cloverfield Lane
IMDb Rating 7.3 168,264 votes
TMDb Rating 6.9 5,303 votes