Bloodsport – Μέχρι Τελικής Πτώσεως
The true story of an American ninja.
Feb. 26, 1988
US.
92 Min.
Synopsis
Ο Φρανκ προπονούταν σχεδόν σε όλη τη ζωή του από τον Τανάκα, για να λάβει μέρος στο Κουμίτε, τον απόλυτο αγώνα πολεμικών τεχνών, όπου οι διαγωνιζόμενοι μπορεί να τραυματιστούν βαριά, ως και να βρουν τον θάνατο. Παρότι στρατιώτης κι ενώ οι αξιωματικοί του επιμένουν ότι τον χρειάζονται, ο Φρανκ αποφασίζει να πάει. Δύο αξιωματικοί τον ακολουθούν ως το Χονγκ Κονγκ για να τον φέρουν πίσω, αλλά ο Φρανκ είναι αποφασισμένος για όλα. Ακόμα και να αντιμετωπίσει τον Τσονγκ Λι, τον ανώτερο διαγωνιζόμενο που έχει σκοτώσει αρκετούς αντιπάλους.
Bloodsport
Frank Dux has entered the "kumite", an illegal underground martial-arts competition where serious injury and even death are not unknown. Chong Li, a particularly ruthless and vicious fighter is the favorite, but then again Dux has not fought him yet.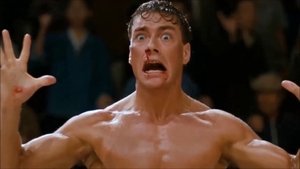 Original title
Bloodsport
IMDb Rating 6.8 62,382 votes
TMDb Rating 6.9 917 votes