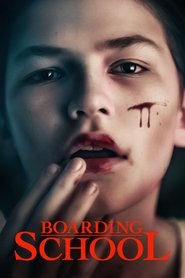 Boarding School
Jacob is having a bad day at school.
Aug. 30, 2018
USA
111 Min.
G
Synopsis
Ένα… ιδιαίτερο 20χρονο αγόρι στέλνεται από τους γονείς του σε ένα οικοτροφείο, όμως εκεί γρήγορα συνειδητοποιεί ότι μόλις μπήκε στο χειρότερο εφιάλτη του: Μια παλιά έπαυλη στη μέση του πουθενά με μόλις έξι "προβληματικά" παιδιά και δυο σαδιστές δασκάλους να τον περιμένουν!
Τα τρομακτικά γεγονότα που συμβαίνουν γύρω του όλο και αυξάνονται, με το αγόρι να πρέπει να πολεμήσει τους φόβους του για να επιβιώσει.
Το Boarding School είναι μια πρωτότυπη ταινία του Boaz Yakin (Safe) με πρωταγωνιστές τους Luke Prael, Sterling Jerins, Will Patton, Samantha Mathis και David Aaron Baker.
When troubled 12-year-old Jacob Felsen is sent away to boarding school, he enters every kid's worst nightmare: a creepy old mansion, deserted except for six other teenage misfits and two menacing and mysterious teachers. As events become increasingly horrific, Jacob must conquer his fears to find the strength to survive.
Original title
Boarding School
IMDb Rating 5.7 1,410 votes
TMDb Rating 6 102 votes