Η ταινίες και σειρές θα επανέλθουν μετά το Πάσχα έως τότε.... Καλή Ανάσταση σε όλες και όλους με αγάπη υγεία και πλέον άπειρη υπομονή!
Video Sources
48 Views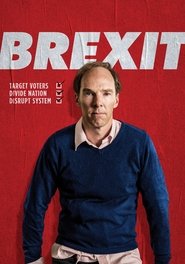 Η ταινίες και σειρές θα επανέλθουν μετά το Πάσχα έως τότε.... Καλή Ανάσταση σε όλες και όλους με αγάπη υγεία και πλέον άπειρη υπομονή!
Synopsis
Η ταινία έχει να κάνει με την εκστρατεία του Vote Leave για το δημοψήφισμα αλλά κυρίως στην χρίση των δεδομένων για την ατομική στοχοποίηση των ανθρώπων. Αυτό σημαίνει ότι το κίνημα Vote Leave ήταν οδηγούμενο απο δεδομένα, πράγμα που της επέτρεψε να έχει μία πιο επιτυχημένη εκστρατεία, ωστόσο υπήρξαν τακτικές που χρησιμοποίηθηκαν για να ταλαντεύσουν το δημοψήφισμα, το οποίο τελικά είχε ένα απροσδόκητο αποτέλεσμα.
Political strategist Dominic Cummings leads a popular but controversial campaign to convince British voters to leave the European Union from 2015 up until the present day.
Original title
Brexit: The Uncivil War
IMDb Rating 7.0 4,566 votes
TMDb Rating 7.1 24 votes