Butter – Η Πρόκληση
A comedy about sex, power and spreading the wealth.
Sep. 03, 2011
USA
90 Min.
R
Synopsis
Στην Αιόβα, μια υιοθετημένη κοπέλα ανακαλύπτει το ταλέντο της για γλυπτική σε βούτυρο και βρίσκεται αντίπαλη με μια φιλόδοξη ντόπια γυναίκα στον ετήσιο διαγωνισμό της πόλης τους.
An adopted girl discovers her talent for butter carving and finds herself pitted against an ambitious local woman in their Iowa town's annual contest.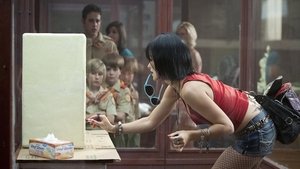 IMDb Rating 6.2 17,763 votes
TMDb Rating 5.9 252 votes