Dementia 13
Some ghosts you can't rid of, other ghosts want to get rid of you.
Oct. 06, 2017
USA
83 Min.
N/A
Synopsis
Ένα εκδικητικό φάντασμα, ένας μυστηριώδης δολοφόνος και μια οικογένεια όπου ο καθένας έχει μια μυστική σύγκληση σε μια νύχτα τρόμου σε αυτό το remake της πρώτης ταινίας μεγάλου μήκους του Francis Ford Coppola.
A vengeful ghost, a mysterious killer, and a family where everyone has a secret converge in one night of terror in this remake of Francis Ford Coppola's first feature film.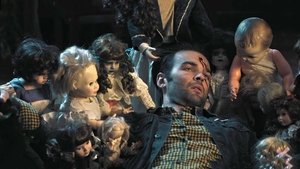 Original title
Dementia 13
IMDb Rating 5.9 39 votes
TMDb Rating 4.8 20 votes