Synopsis
Σε μια προσπάθεια να τα βρεθεί πάλι κοντά με τον γιο του, τον Ντάνι, ο επιτυχημένος χρηματιστής της Γουόλ Στριτ Γουίλ παίρνει την οικογένεια του για διακοπές στο καταφύγιο όπου μεγάλωσε.
Ενώ οι δυο τους έχουν βγει για κυνήγι, το ταξίδι παίρνει μια θανάσιμη τροπή, αφού γίνονται μάρτυρες της δολοφονίας ενός διεφθαρμένου αστυνόμου όταν μια ληστεία τράπεζας στραβώνει.
Ο Ντάνι πιάνεται όμηρος από τη σπείρα, ενώ ο Γουίλ αναγκάζεται να εξαπατά τον αστυνόμο που αναλαμβάνει τον φόνο, πασχίζοντας να βρει τα κλεμμένα χρήματα και να τα ανταλλάξει με τη ζωή του γιου του.
A police chief tries to solve a kidnapping that involves a bank robber holding a young boy hostage.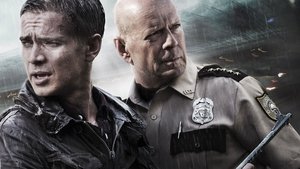 Original title
First Kill
IMDb Rating 4.9 2,687 votes
TMDb Rating 5.4 32 votes