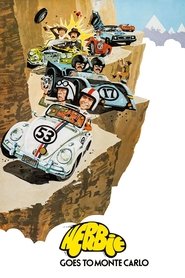 Herbie Goes to Monte Carlo
The Love Bug falls 'hood-over-wheels' for a classy chassis!
Jun. 24, 1977
USA
105 Min.
G
Synopsis
Ο Herbie τρέχει πάλι σε αγώνες, ερωτεύεται μία Lancia, κάνει νάζια στον Jim Douglas και στον συνοδηγό του Wheely Applegate, ενώ την ίδια στιγμή τα βάζει με ληστές διαμαντιών!
Original title
Herbie Goes to Monte Carlo
IMDb Rating 5.7 6,683 votes
TMDb Rating 5.9 185 votes