Norbit – Νόρμπιτ
Have You Ever Made A Really Big Mistake?
Feb. 08, 2007
USA
101 Min.
PG-13
Synopsis
Ο Νόρμπιτ, ήταν ένα ορφανό παιδί που μεγάλωσε στο Εστιατόριο- Ορφανοτροφείο ενός ιδιόρρυθμου Κινέζου εστιάτορα, του κου Γουόνγκ. Εκεί, ο Νόρμπιτ είχε γνωρίσει την αδερφή ψυχή του, την Κέιτ και τα δυο παιδιά ήταν αχώριστα, ώσπου η Κέιτ υιοθετήθηκε κι έφυγε από την πόλη… Όταν κατά τη διάρκεια ενός καυγά, ο Νόρμπιτ τραβά την προσοχή της Ρασπούσια, ενός υπέρβαρου κοριτσιού, η ζωή του αλλάζει ριζικά καθώς εκείνη, αφού τον σώζει, τον παίρνει υπό την προστασία της και τον αναγορεύει αγόρι της… Είκοσι χρόνια αργότερα, ο Νόρμπιτ ζει ακόμα καταπιεσμένος με τη Ρασπούσια, σύζυγό του πλέον, που έχει εξελιχθεί σε ένα τέρας και του κάνει το βίο αβίωτο. Σε αυτό βοηθάνε και τα τρία αδέρφια της… Όταν ο παιδικός του έρωτας, η Κέιτ, επιστρέφει στην πόλη με τον αρραβωνιαστικό της, η καρδιά του Νόρμπιτ σκιρτά και πάλι… Όμως, από τη Ρασπούσια δεν ξεφεύγει κανείς τόσο εύκολα…
A mild-mannered guy who is engaged to a monstrous woman meets the woman of his dreams, and schemes to find a way to be with her.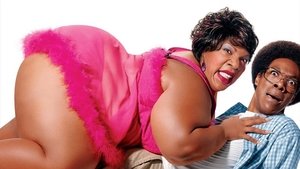 IMDb Rating 4.0 57,348 votes
TMDb Rating 5.3 1,219 votes