Synopsis
Η Πίππα Λι έχει τα πάντα. Είναι σύζυγος ενός λαμπρού εκδότη, μητέρα επιτυχημένων διδύμων, αξιαγάπητη στον κύκλο των φίλων της. Δεν είναι η ζωή που φανταζόταν ότι θα έκανε όταν ήταν δεκαεπτά, αλλά, πάλι, ποιος θα μπορούσε να μαντέψει αυτή την τρομακτική μεταμόρφωση; Από μια καθημερινότητα όπου σημασία είχε μόνο να πειραματίζεται κανείς με το σεξ και τα ναρκωτικά, σε μια άλλη που κυριαρχείται από θορυβώδεις μηχανές κουρέματος γρασιδιού και πληκτικές συνευρέσεις σε καφέ των προαστίων…
Έρχεται μια στιγμή που η Πίππα ανακαλύπτει ξαφνικά πως ο παλιός της εαυτός είναι έτοιμος να επαναστατήσει, ανατρέποντας τα πάντα.
The life you love may be your own…. The wife of a much older man finds herself attracted to their neighbour's son, who is closer to her age.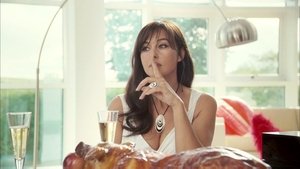 Original title
The Private Lives of Pippa Lee
IMDb Rating 6.4 11,519 votes
TMDb Rating 5.9 116 votes