Retreat – Χωρίς διαφυγή
No Neighbours. No Help. No Escape.
Oct. 14, 2011
UK
89 Min.
R
Synopsis
Η Κέιτ και ο Μάρτιν για να ξεφύγουν από την προσωπική τους τραγωδία αποσύρονται σ ένα νησί. Αποκομμένοι από τον έξω κόσμο, η προσπάθειά τους για να συνέλθουν καταρρέει όταν ένας άνθρωπος ξεβράζεται στην ακτή, φέρνοντας την είδηση μιας αερομεταφερόμενης φονικής ασθένειας που σαρώνει την Ευρώπη.
Kate and Martin escape from personal tragedy to an Island Retreat. Cut off from the outside world, their attempts to recover are shattered when a man is washed ashore, with news of airborne killer disease that is sweeping through Europe.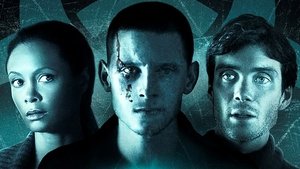 IMDb Rating 5.8 9,927 votes
TMDb Rating 5.6 162 votes