Secrets & Lies
Roxanne drives her mother crazy. Maurice never speaks to his niece. Cynthia has a shock for her family. Monica can't talk to her husband. Hortense has never met her mother.
May. 24, 1996
France
142 Min.
R
Synopsis
Η Hortense, μία επιτυχημένη έγχρωμη γυναίκα κοντά στα 30, εντοπίζει την πραγματική της μητέρα στο πρόσωπο της Cynthia, μιας μοναχικής λευκής κατώτερης κοινωνικής τάξης. Εκείνη, αν και ανύπαντρη, έχει και άλλη μία κόρη, την Roxanne, αλλά η σχέση της μαζί της είναι προβληματική, όπως και με τον αδελφό της, Maurice, που ζει μια φαινομενικά ήρεμη ζωή με τη σύζυγό του Monica.
A middle-aged London factory worker is shocked when the mixed-race daughter she gave up at birth decides to track her down. At first she denies she is her mother. All family members become emotional, as everyone's secrets are exposed.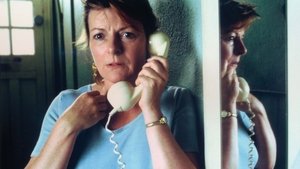 Original title
Secrets & Lies
IMDb Rating 8.0 31,133 votes
TMDb Rating 7.5 272 votes