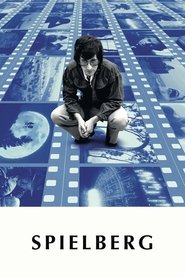 Spielberg
Direct from the heart.
Oct. 05, 2017
USA
147 Min.
TV-MA
Synopsis
Βασισμένο σε συνεντεύξεις δημιουργών, ηθοποιών, συγγενών, φίλων αλλά και του ίδιου του Στίβεν Σπίλμπεργκ, το ντοκιμαντέρ αποτυπώνει την αγάπη του βραβευμένου σκηνοθέτη για τον κινηματογράφο από τα νεανικά του χρόνια μέχρι σήμερα.
A documentary on the life and career of one of the most influential film directors of all time, Steven Spielberg.
IMDb Rating 7.7 4,078 votes
TMDb Rating 7.4 85 votes