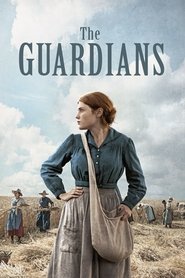 The Guardians – Les gardiennes
Dec. 06, 2017
France, Switzerland
135 Min.
R
Synopsis
Πρόκειται για ένα ανεξάρτητο δράμα που έκανε πρεμιέρα στο Φεστιβάλ του Τορόντο πέρυσι, εξελίσσεται κατά τη διάρκεια του Α 'Παγκοσμίου Πολέμου, γνωστού και ως "Ο Μεγάλος Πόλεμος" εκείνη την εποχή, και αφορά κάποιες γυναίκες μιας τοπικής κοινωνίας που μένουν πίσω για να εργαστούν σε ένα οικογενειακό αγρόκτημα. Τα πάντα διαταράσσονται όταν οι γιοι της οικογένειας επιστρέφουν με άδεια από τον πόλεμο, και η Francine (Iris Bry) γίνεται το επίκεντρο μιας οικογενειακής διαταραχής.
Ο ρομαντισμός πάντα μπερδεύει τα πράγματα.
In this ensemble drama set in rural France, the women of the Paridier farm are left to run it by themselves while their men are off fighting in World War I. But things become complicated with the arrival of American troops.
Original title
Les Gardiennes
IMDb Rating 7 786 votes
TMDb Rating 5.9