Η ταινίες και σειρές θα επανέλθουν μετά το Πάσχα έως τότε.... Καλή Ανάσταση σε όλες και όλους με αγάπη υγεία και πλέον άπειρη υπομονή!
Video Sources
301 Views
Η ταινίες και σειρές θα επανέλθουν μετά το Πάσχα έως τότε.... Καλή Ανάσταση σε όλες και όλους με αγάπη υγεία και πλέον άπειρη υπομονή!
Synopsis
Στο θανάσιμο κρεβάτι του, ο βασιλιάς της Σεμιγαλλίας, δίνει το δαχτυλίδι του σε έναν απροσδόκητο κληρονόμο που πρέπει να βρει δύναμη μέσα του για να ενώσει τον λαό του ενάντια στις βίαιες σταυροφορίες που απειλούν την ελευθερία τους
On his deathbed, the reigning king bestows power to an unexpected heir who must find strength within himself to unite his people against the violent crusades which threaten their freedom.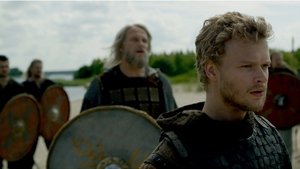 Original title
Nameja gredzens
IMDb Rating 6.8 724 votes
TMDb Rating 9.5