The Time Machine – Η Μηχανή του Χρόνου
The greatest adventure THROUGH all time!
Mar. 04, 2002
USA
96 Min.
PG-13
Synopsis
Το 1899 ο Νεοϋορκέζος εφευρέτης Αλεξάντερ ταξιδεύει στο χρόνο για να μπορέσει να αποτρέψει το θάνατο της αρραβωνιαστικιάς του. Βρίσκεται όμως 800.000 χρόνια στο μέλλον, όπου η Γη κατοικείται από τους άκακους Ελόι και τους υπάνθρωπους Μόρλοκς.
Hoping to alter the events of the past, a 19th century inventor instead travels 800,000 years into the future, where he finds humankind divided into two warring races.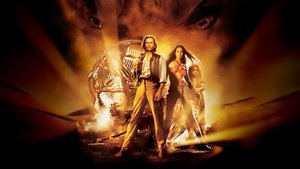 Original title
The Time Machine
IMDb Rating 5.9 107,624 votes
TMDb Rating 6 1,315 votes