Synopsis
Ο Ρόι Κλέιτον (Γκάϊ Πιρς) είναι ένας έντιμος πράκτορας του FBI στον οποίο έχει ανατεθεί να ερευνήσει μία επικίνδυνη διεθνή συνομωσία. Τα στοιχεία που βρίσκει τον οδηγούν σε έναν απόστρατο αξιωματικό των Ειδικών Δυνάμεων του στρατού, τον Σαμίρ Χορν (Ντον Τσιντλ). Πρόκειται για ένα αινιγματικό άτομο, πρώην έμπορο όπλων, με πολλές διασυνδέσεις σε τρομοκρατικές οργανώσεις (που του αρέσει να εμφανίζεται στις επιχειρήσεις των ειδικών δυνάμεων και να εξαφανίζεται πριν οι αρχές ξεκινήσουν την ανάκριση) . Έτσι η έρευνα του FBI συνδέει τον Χορν με μία απόδραση φυλακισμένων στην Υεμένη, με μία έκρηξη βόμβας στη Νίκαια της Γαλλίας αλλά και με μία επιδρομή στο Λονδίνο. Ψάχνοντας περισσότερα στοιχεία το FBI, ανακρίνει έναν ανήθικο βετεράνο συνεργάτη της CIA, τον Κάρτερ (Τζεφ Ντάνιελς) αλλά και έναν πράκτορα του FBI, τον Μαξ Άρτσερ (Νιλ Μακντόναφ) οι οποίοι φαινομενικά έχουν κοινά μυστικά.
When straight arrow FBI agent Roy Clayton heads up the investigation into a dangerous international conspiracy, all clues seem to lead back to former U.S. Special Operations officer, Samir Horn.
Χρειάζεστε βοήθεια?  Επισκεφθείτε το Κέντρο βοήθειας.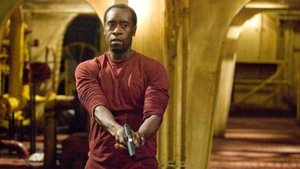 IMDb Rating 7.0 50,116 votes
TMDb Rating 6.6 381 votes