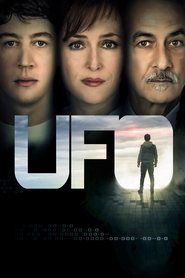 UFO
Sightings are never a coincidence. The cover-up ends here.
Sep. 04, 2018
USA
88 Min.
N/A
Synopsis
Ο Derek (Alex Sharp) είναι ένας πολύ έξυπνος φοιτητής που πιστεύει ότι τα διάφορα μυστήρια σημάδια σε διάφορα αεροδρόμια των ΗΠΑ είναι εξωγήινοι. Με την βοήθεια της κοπέλας του, της Natalie (Ella Purnell), και της καθηγήτριας μαθηματικών, Dr. Hendricks (Gillian Anderson), ο Derek προσπαθεί να ξετυλίξει το μυστήριο, με τον πράκτορα του FBI Franklin Ahls (David Strathairn) να τον ακολουθεί κατά πόδας
A college student, who sees a UFO, uses his exceptional math skills to investigate the sighting with his friends while the FBI follows closely behind.
IMDb Rating 6.2 3,814 votes
TMDb Rating 6.1 70 votes