Synopsis
Η Σελίν, η ατρόμητη βαμπίρα-πολεμιστής, ξυπνά από κώμα έπειτα από 15 ολόκληρα χρόνια, για να ανακαλύψει πως έχει αποκτήσει μια κόρη, τη Νίσα, από τη σχέση της με τον Μάικλ. Μόνο που το γεγονός πως η 14χρονη κοπέλα έχει κληρονομήσει τις ικανότητες του πατέρα της, ο οποίος ήταν υβρίδιο λυκανθρώπου και βαμπίρ, την καθιστά περιζήτητη από την επιστημονική ομάδα της BioCom που χρειάζεται το DNA της για να δημιουργήσει πανίσχυρους λυκανθρώπους, τους οποίους και σκοπεύει να εξαπολύσει ενάντια στους βρικόλακες. Την ίδια στιγμή, ωστόσο, η ανθρωπότητα, η οποία έχει πλέον ανακαλύψει την ύπαρξη των βαμπίρ και των λυκανθρώπων, αποφασίζει να κηρύξει τον πόλεμο ενάντια στις δύο πανάρχαιες αυτές φυλές.
After being held in a coma-like state for fifteen years, vampire Selene learns that she has a fourteen-year-old vampire/Lycan hybrid daughter named Nissa, and when she finds her, they must stop BioCom from creating super Lycans that will kill them all.
Χρειάζεστε βοήθεια?  Επισκεφθείτε το Κέντρο βοήθειας.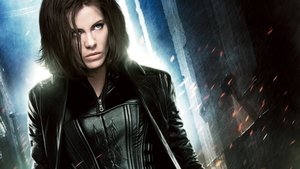 Original title
Underworld: Awakening
IMDb Rating 6.4 125,268 votes
TMDb Rating 6.2 2,904 votes