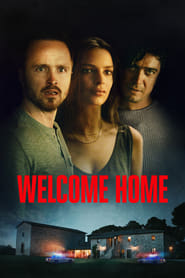 Welcome Home
Betrayal hurts. Jealousy kills.
Nov. 16, 2018
USA
97 Min.
N/A
Synopsis
Ένα ζευγάρι περνά ένα Σαββατοκύριακο σε ένα σπίτι ενοικίασης διακοπών στην ιταλική ύπαιθρο σε μια προσπάθεια να επιδιορθώσουν τη σχέση τους, αλλά σύντομα θα γίνουν θύματα των κακόβουλων σχεδίων του ιδιοκτήτη.
A couple try to repair their damaged union in an Italian vacation paradise. Then they discover the owner's intentions.
Original title
Welcome Home
IMDb Rating 5.1 377 votes
TMDb Rating 5.1 180 votes