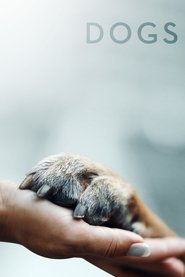 Η ταινίες και σειρές θα επανέλθουν μετά το Πάσχα έως τότε.... Καλή Ανάσταση σε όλες και όλους με αγάπη υγεία και πλέον άπειρη υπομονή!
Synopsis
Αυτές οι έξι ανθρώπινες ιστορίες εξερευνούν το δυνατό συναισθηματικό δέσιμο ανάμεσα στα σκυλιά και τους ιδιοκτήτες τους, κάτω από οποιεσδήποτε περιστάσεις.
These six intimate stories explore the abiding emotional bonds that form between dogs and their caregivers, no matter the circumstances.
First air date
Nov. 16, 2018
Last air date
Nov. 16, 2018
Average Duration
52 minutes