Η ταινίες και σειρές θα επανέλθουν μετά το Πάσχα έως τότε.... Καλή Ανάσταση σε όλες και όλους με αγάπη υγεία και πλέον άπειρη υπομονή!
Creator
Cast
Synopsis
Αυτή η σειρά The Cuba Libre Story ντοκιμαντέρ αφηγείται την πολυτάραχη ιστορία της Κούβας, ενός έθνους ξένων κατακτητών, απελευθερωτικών αγώνων και πολιτικών μηχανορραφιών του Ψυχρού Πολέμου.
Recounts the tumultuous history of Cuba, a nation of foreign conquest, freedom fighters and Cold War political machinations.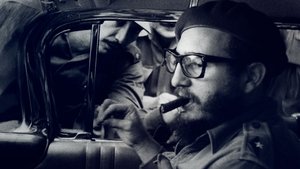 Original title
Geheimes Kuba
First air date
Dec. 11, 2015
Last air date
Mar. 11, 2016
Average Duration
45,52 minutes